Monitor your air: with the air status LED on top of the device, you can check your air quality at a glance. Green is for Good, Yellow for Fair, and Red for Poor. On the app, you can get more details such as history and tips.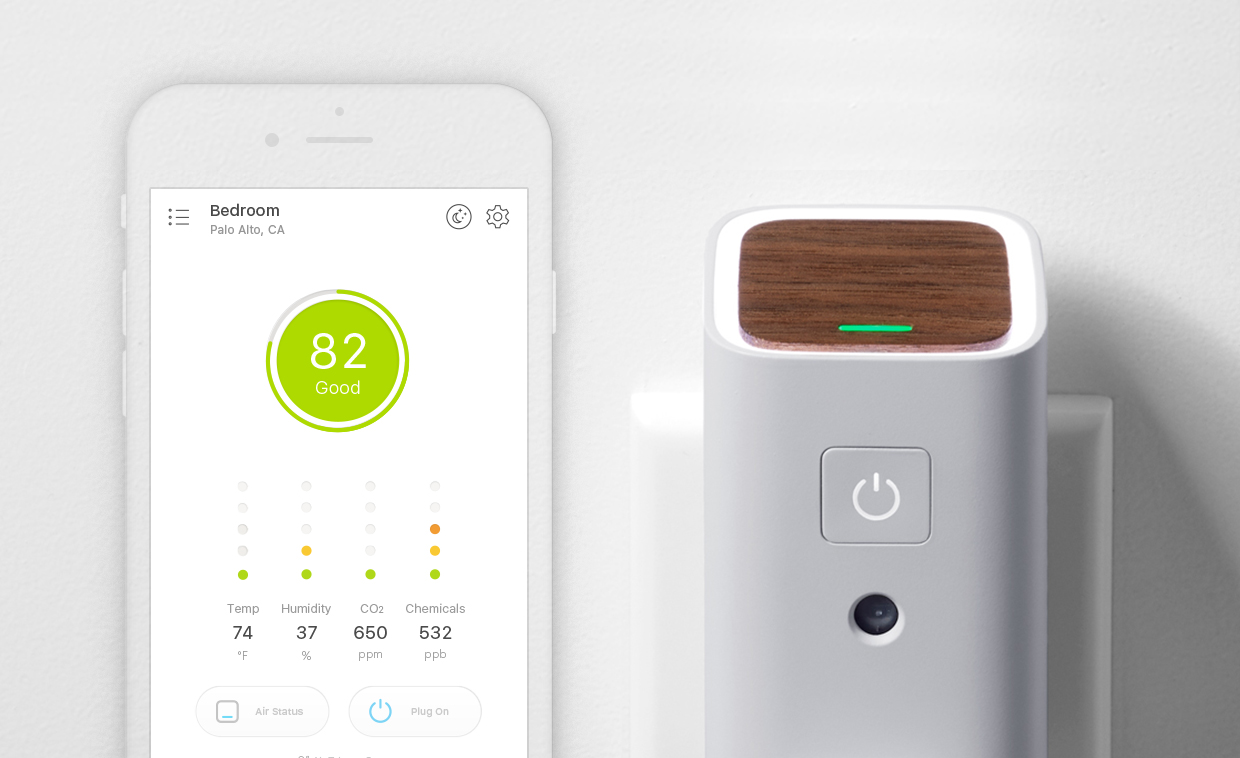 Change the light mode: you can turn on the night light by gently tapping on the wood panel (or in the app). You can also turn off the all lights by touching the wood panel again.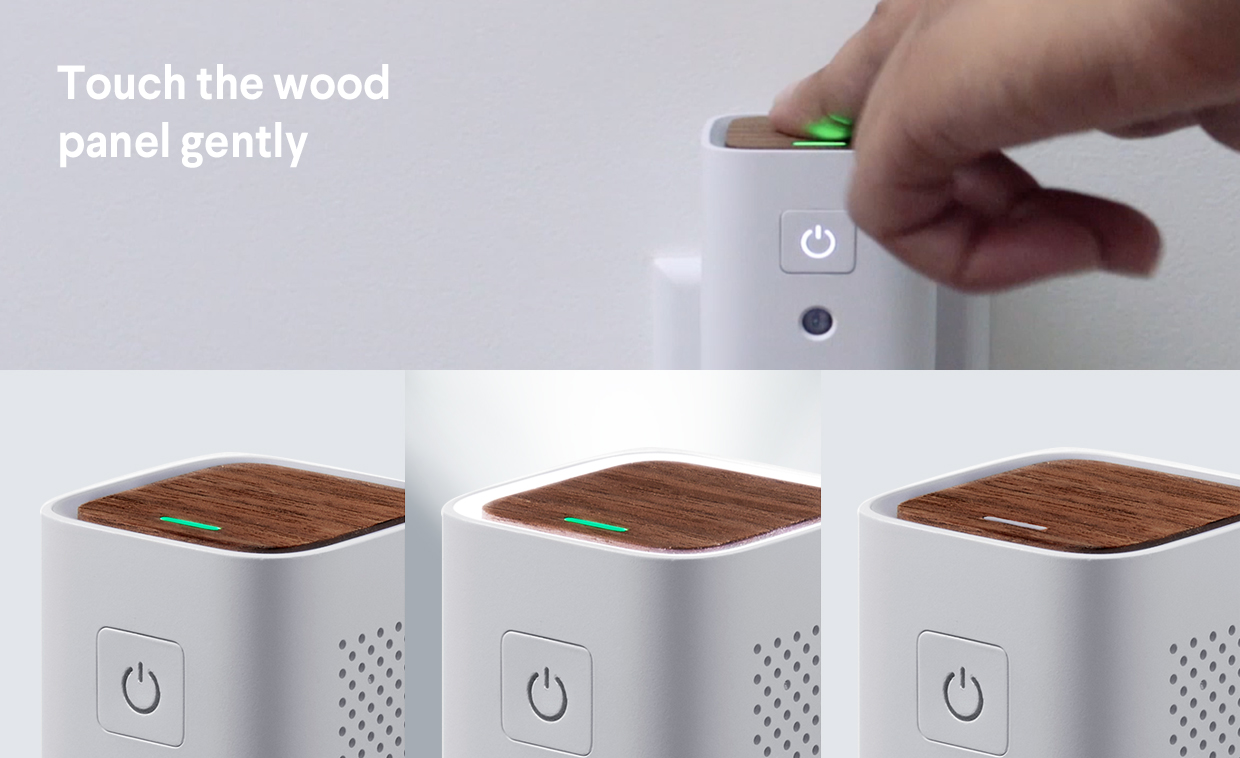 < Air Status | Night Light | Light Off >
Control power: control the power to your connected device through the power switch or on the app.