Monitor your air quality: The LED light on top of Glow can quickly tell you how your air is doing. A green light indicates good air quality, a yellow bar means the air quality is fair, and the red light means that your air quality is poor. This light will help you know your air quality from just a glance. You can also visit the app to get more details.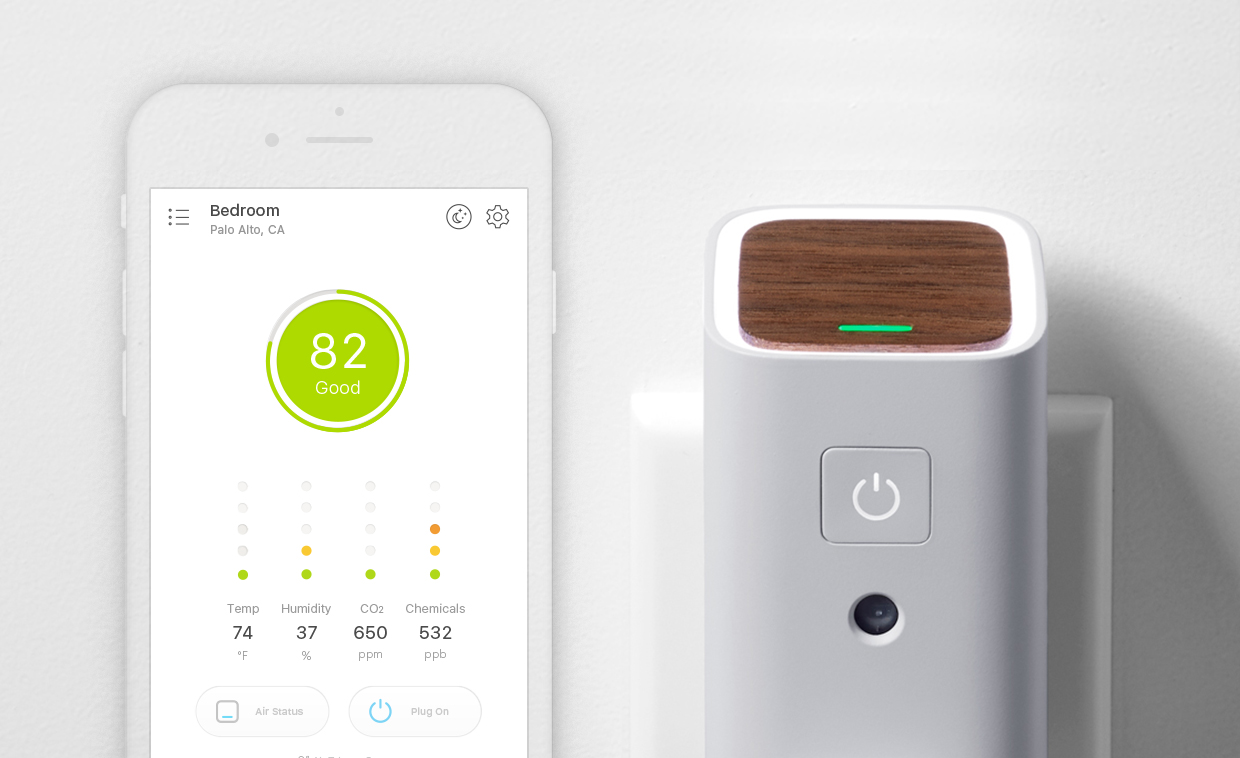 Customize the lights: You can turn on the night light by gently tapping on the wood panel on top of Glow or by turning it on from the app. You can also turn off the all lights by touching the wood panel.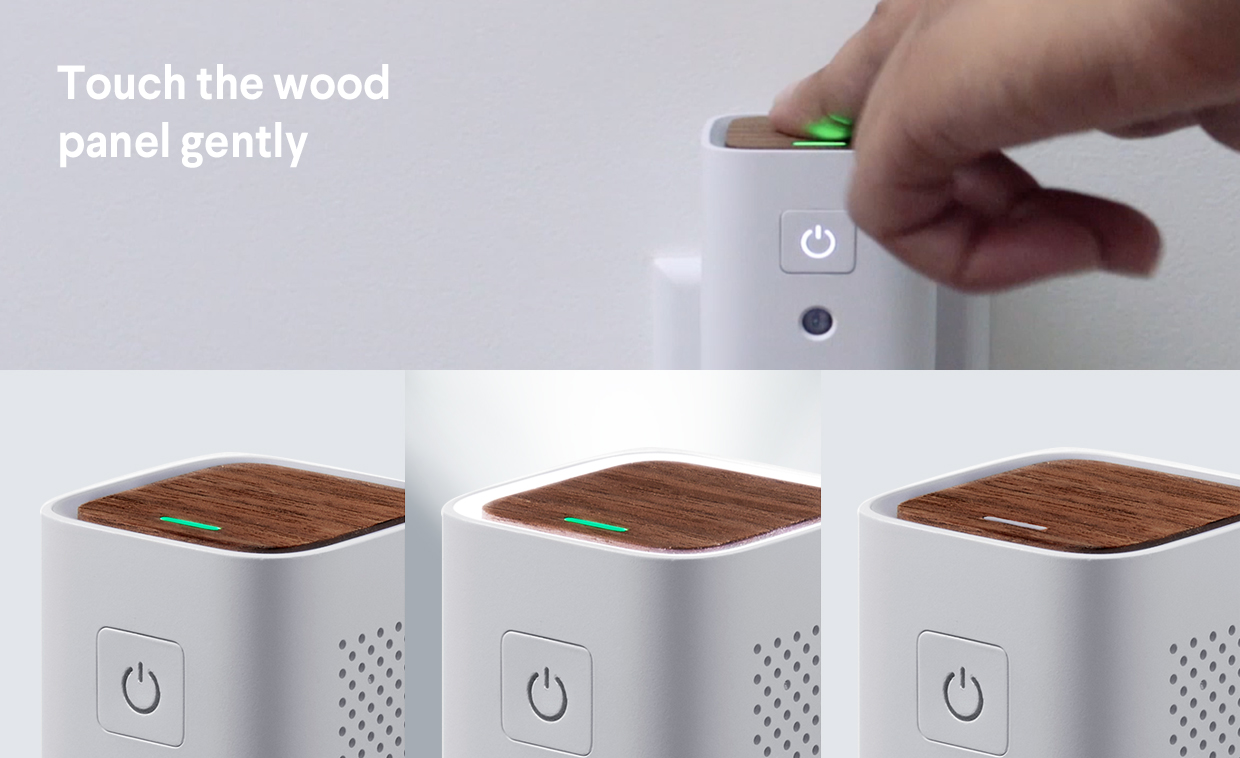 < Air Status | Night Light | Light Off >
Control the power: You can control the power for the device you have connected to your Glow power switch on Glow or through the app.
 This product may not be available in all areas. Click here to check availability and purchasing options.