Adding Users To Your Organization
Reminder: You can add as many users as you would like. The Dashboard subscription is per device, not seats or accounts!
Click on the icon on the upper left hand corner to bring up the side menu.

Click on "Organization Settings". On the next screen, click the blue "Manage Roles" button.

The "Manage Roles" box will open and you will be able to invite/manage/delete accounts and assign permission-based roles.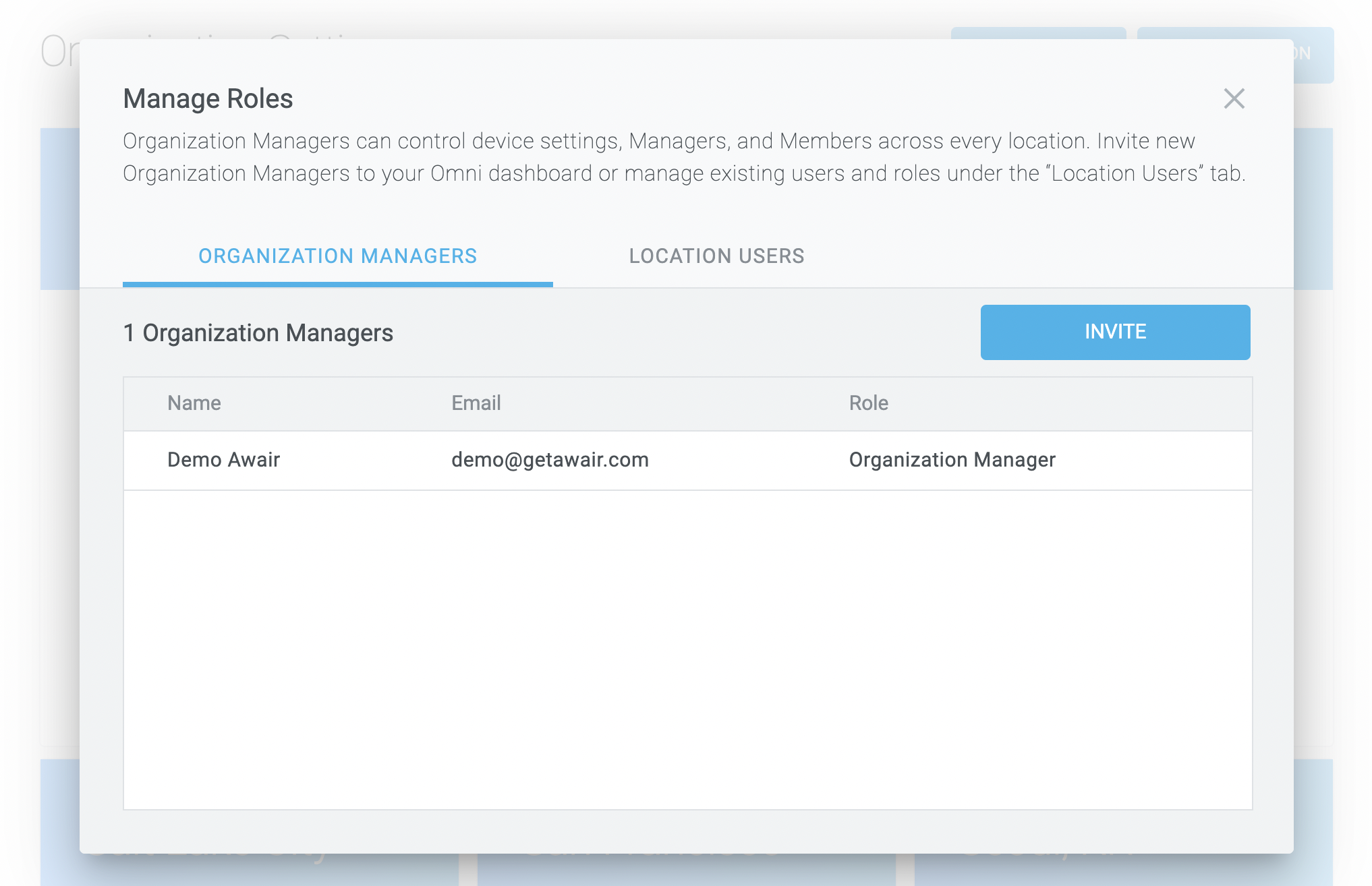 You'll see a window open that lists the current people in your organization. Click the blue "Invite" button and add that person's email and select the role you want to give them.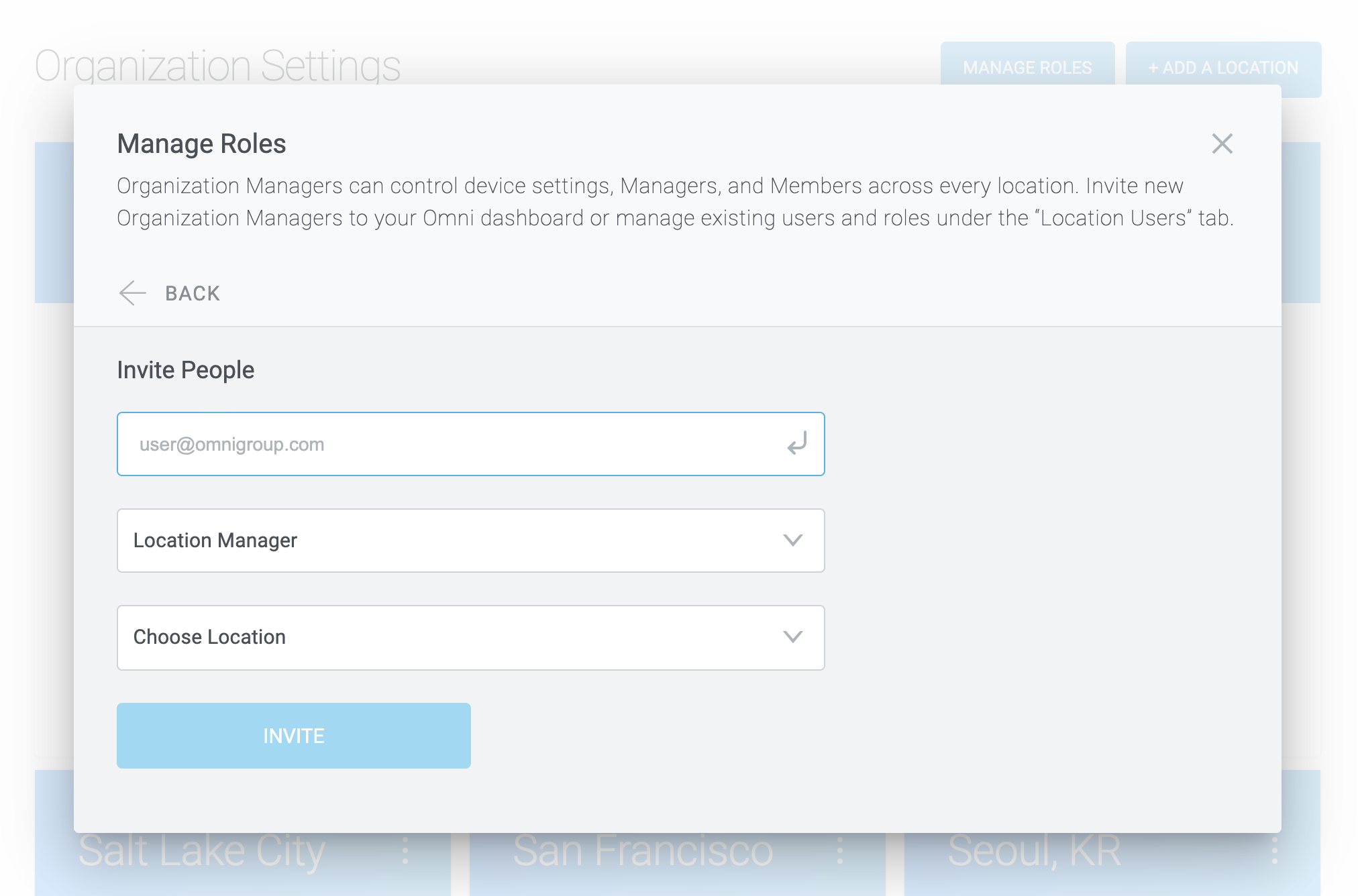 Organization Managers have the highest level of access and can create new locations, invite new managers and members, edit device settings, control user permissions, and remove users. They can create new Locations and invite new "Location Managers" and "Location Members."

Location Managers are a step below Organizational Managers. Location Managers have the same permissions, but these permissions are limited to their specific Location(s). They can upload, manage, and view devices within their designated Location(s). They can also add new Location Members and Location Managers for the Location(s) they manage.

Location Members have read-only access for their specific location(s).

All Location Manager / Member is a special case. These users have the same permissions as their specific Location counterparts, except someone with this role will be granted access to all current and future Locations without needing to change their permissions every time a new Location is added.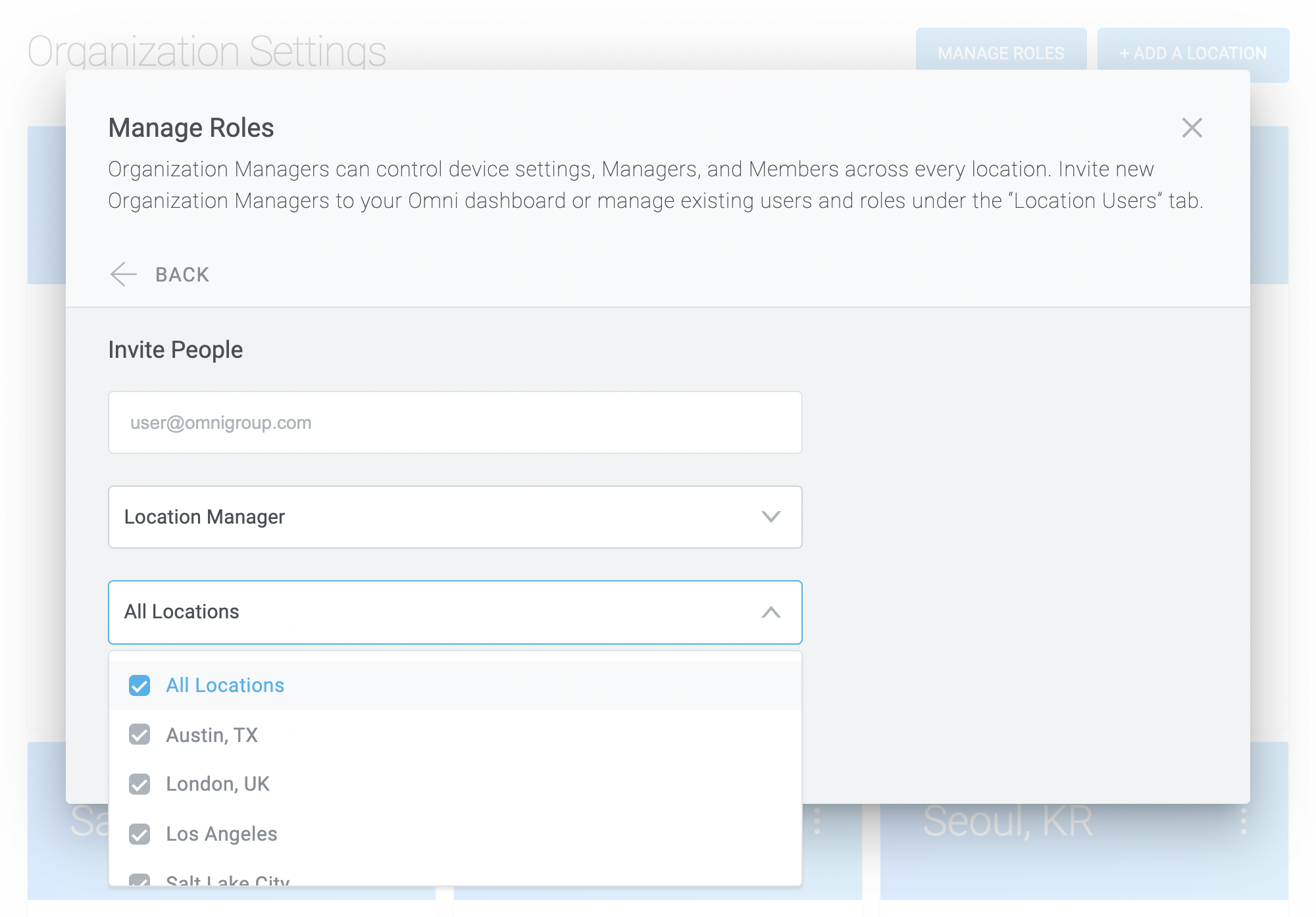 *Note: a single use can be assigned multiple levels of access per organization.