With the Display Mode feature, Awair Dashboard subscribers may display the current IAQ data of an Awair device on any other device that can connect to the internet - think of a tablet or TV in the lobby of a corporate office, on a tablet at a dentist's office, or on a mobile phone prior to heading to a gym.
You can present sensor data on a monitor or share the URL to promote air quality awareness with your employees, tenants, or visitors to your building.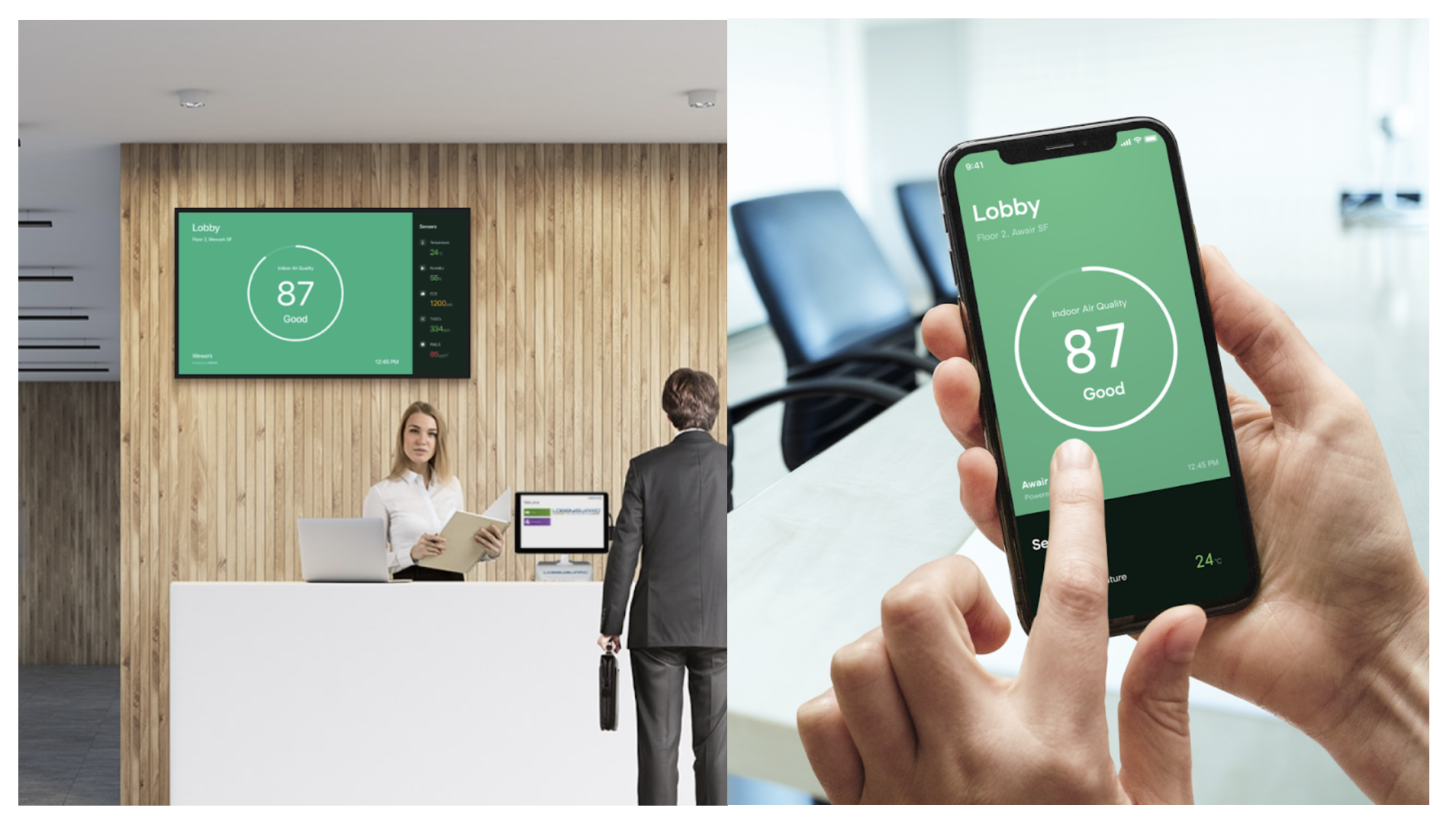 1. What data is displayed?
5-minute average IAQ data of a specific device, this includes the Awair Score and the individual sensor values.

Organization name, device name, device's Location/Floor (configured in your Dashboard).

2. How often is the data refreshed?
The displayed data is 5-minute average data and is refreshed every 5 minutes.
3. How do I enable the Awair Display Mode feature?
From the Device Management tab in your Dashboard, find the Awair device you'd like to share, click on the "Display Mode" button inside the device tile, then the URL will be shown.
Note: Only Organization Managers and Location Managers enable this feature.
4. How do I present the sensor data?
Any monitor or TV that can connect to the internet and load an internet browser can be used as a display.

The latest versions of Google Chrome and Apple Safari are recommended. The latest versions of Mozilla Firefox and Internet Explorer are also compatible.
5. Who can access the Display Mode page?
Anyone with the Display Mode URL can access the page without the need for Dashboard login or approval from the Organization.