Overview
This article describes basic setup instructions for your device and includes initial troubleshooting instructions (e.g., no devices found). This article also introduces Preferences and Spaces — two features that allow you to customize how Awair Element monitors your air and what factors are weighted more heavily in your Awair score.
Step-By-Step Setup Guide for Awair Element
Prerequisites
Suitable indoor, three-pronged electrical wall outlet for Awair Element's power adapter to be plugged into.

Download the free Awair App from Apple App Store or Google Play Store onto your mobile.

Ensure that your mobile device Bluetooth is ON
Process
The Awair Element status indicator light in the upper right-hand corner of the display should begin pulsing blue once plugged in, which indicates that it is ready to be paired via Bluetooth with your smartphone.



In the Awair App, create a login account using your email address and then follow the in-app instructions to begin Bluetooth pairing. Android 8.0 users should read this article for specific instructions. The status indicator light on your Awair Element will change to purple once the device is paired with Bluetooth.





Next, connect Awair Element with your home's Wifi network. If you encounter difficulties with the connection, perform a "power cycle" by unplugging Awair Element from the outlet for 20 seconds and then attempt again. If difficulties persist, perform a "factory reset". If you require additional help, please read WiFi Troubleshooting for more information, or contact our customer success team.




Finish onboarding your device by naming your Awair Element, specifying the room that your device will operate in, and identifying your specific health interests.





Confirmation
At the end of this process you should be able to successfully setup Awair Element
Homes and Names
You will be prompted to create a "Space" and a "Name" for Awair Element during the onboarding process. Creating "Spaces" allows you to organize your Awair Element and other Awair devices by location, such as a home or an office building. The first time you use the Awair App, you will be prompted to create a new Space. Additional Spaces can be created through the app.
You will also be prompted to specify a specific room that your Awair device will operate within that Space, which allows you to group different Awair devices together (i.e. all Awair Elements in my bedroom). Non-Awair users can be invited to view the air quality readings within a Space through the Awair App. While the Awair Element's name can be changed through the in-app settings, moving Awair Element to a different Space requires manually resetting the device and onboarding once again.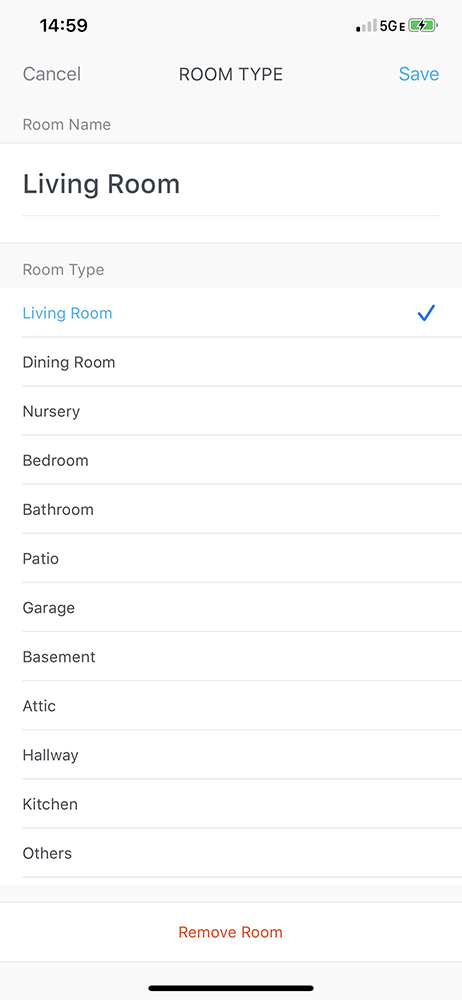 Interests
When you set up an Awair Element, you will be asked to specify your air quality monitoring preferences. "Interests" customize your Awair experience to better reflect your own health priorities. Setting your interests will help Awair Element determine what environmental factors to weigh most heavily in your Awair Score and will influence your in-app recommendations. Below is a list of interests:
General

Productivity

Sleep

Allergies

Baby
VOC Calibration
While Awair Element will begin to provide air quality readings immediately after it is setup, the VOC sensor will require 24 to 48 hours to become fully calibrated. In the meantime, you'll see a small gear next to the reading in the Awair app and notice that these readings may fluctuate, but will stabilize once calibration is finished. To accelerate the calibration process,
Expose your Awair Element to fresh air by opening a window (if possible).

Do not frequently move your device to different rooms, as this may temporarily affect Awair Element's accuracy.
If you are experiencing ongoing difficulty with your VOC readings, please contact us and we can investigate the matter.
Any time after the initial calibration period, you can also follow the in-app VOC re-calibration procedure: How to Recalibrate the TVOC Sensor.