Overview
If you changed to a new wifi network and cannot access it, or if you encounter issues with your device not connecting properly, or if you have trouble choosing the right wifi network, follow the steps outlined in this article to make a switch from one network to another.
Process
How to adjust your Awair Element's Wi-Fi Network
Perform a reset of your unit by locating the reset button on the back of your Awair Element. The reset button will be next to the power cord, in a small vent hole.

Press and hold the reset button for 15 seconds, until you see the blue LED light on the front display of your Awair Element. Note: All preferences previously saved on your Awair Element will be deleted, but your account information will not be removed.

Open the Awair app and tap the (+) symbol on the Device List screen to get started. You can reconnect to it as you did during the initial onboarding setup process.
Note: All your historical data is stored on Awair's servers and will be accessible in the app once your Awair reconnects to Wi-Fi (it will not be deleted).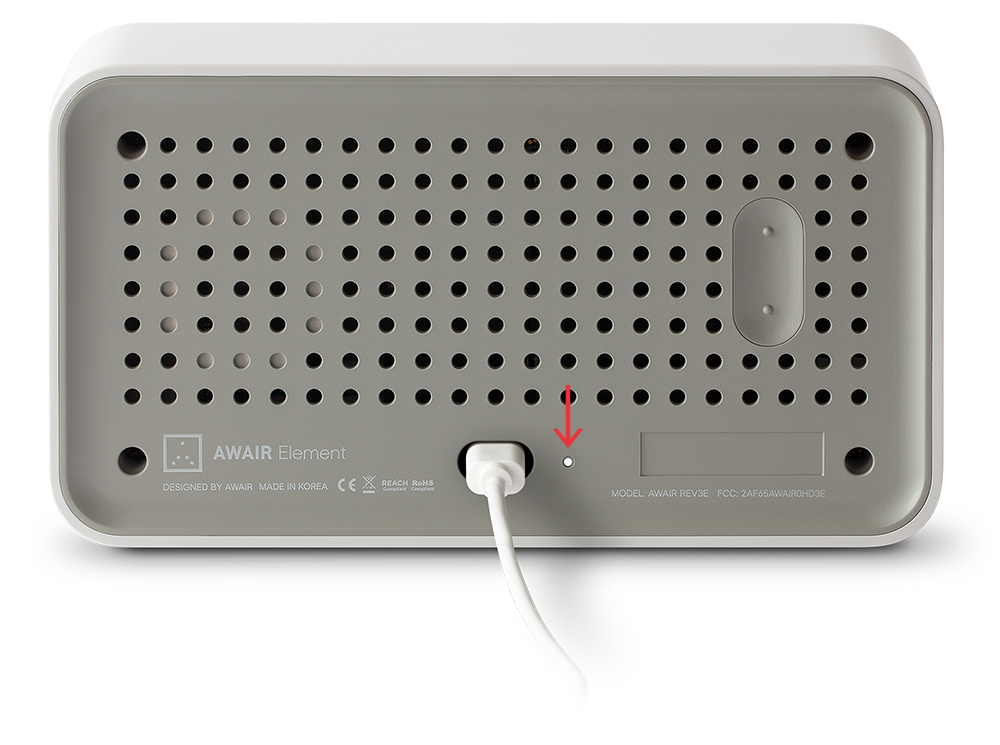 If you're unable to reconnect your Awair after this step, please review our network troubleshooting guide here.